Evaluating Project Roomkey in Alameda County: Lessons from a Pandemic Response to Homelessness
This report represents one of the first studies of Project Roomkey outcomes through an in-depth analysis of Alameda County's program design and implementation. Using both quantitative and qualitative research, it aims to break down the various components of Alameda County's Project Roomkey model in order to identify which components were key to improving health and housing outcomes for people experiencing homelessness.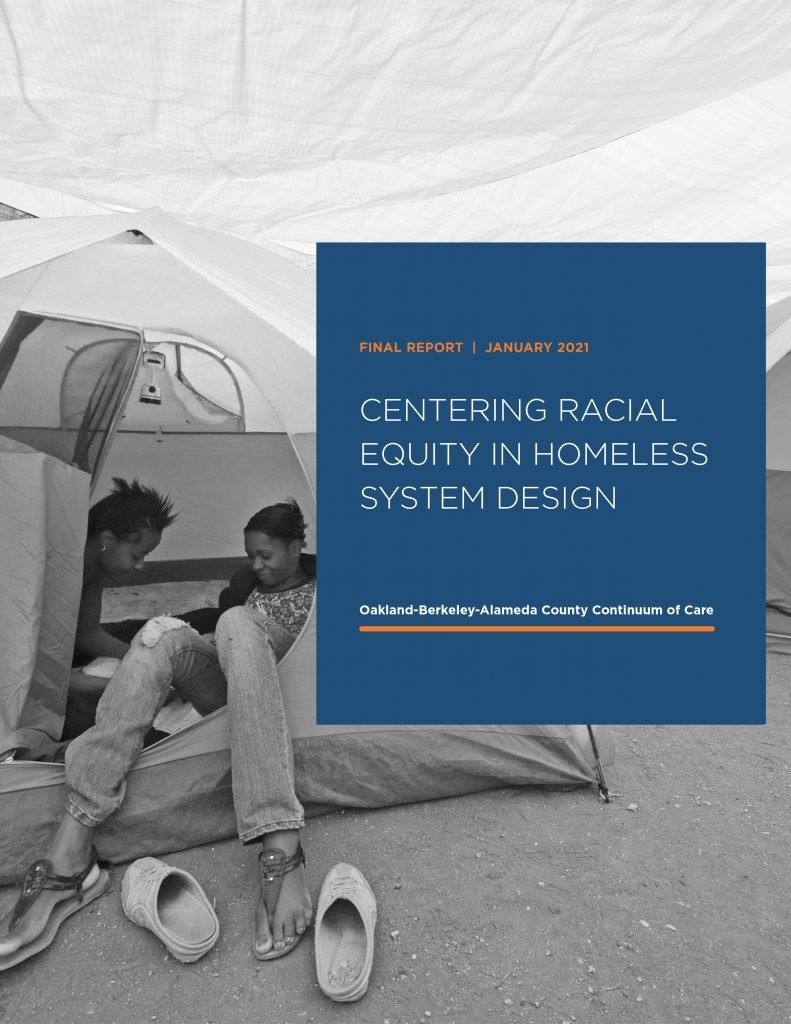 Centering Racial Equity in Homeless System Design Report
Centering Racial Equity in Homeless System Design is a report on the racial equity and system modeling project that was completed in summer 2020. The report provides an overview of the recommendations needed to create and sustain an equitable and effective homeless system of care in Alameda County based upon quantitative and qualitative analyses.
This project was built upon research that identifies structural racism as a primary driver of homelessness, resulting in a homeless population that is disproportionately Black and Native American. Recommendations focus on the approach and resources needed to infuse racial equity into Alameda County's homeless system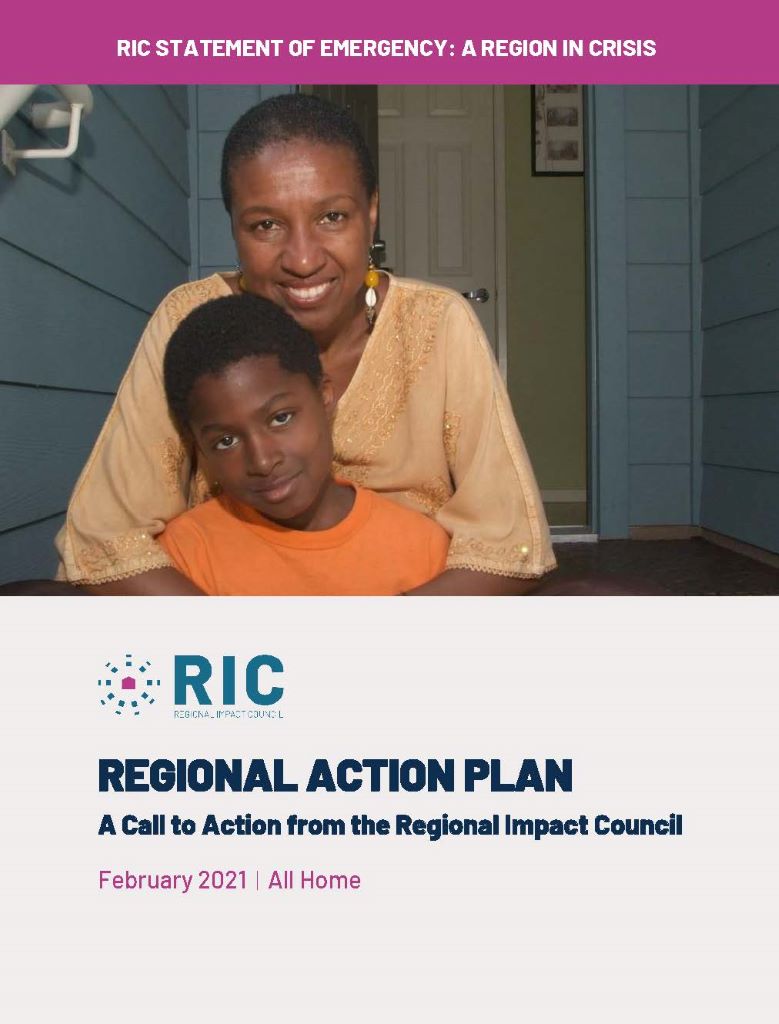 Regional Impact Council's Regional Action Plan (RAP) Report
Regional Impact Council's Regional Action Plan (RAP)
For the first time, leaders from across the Bay Area, convened by All Home, have come together to create a Regional Action Plan (RAP) that will reduce unsheltered homelessness by 75%. The framework outlined in the RAP requires rethinking how existing resources are allocated and provides a practical framework for future federal and state investments. Successful implementation of this approach will not only reduce the number of people experiencing homelessness, it will also reduce the number of people at imminent risk of becoming homeless.
Home Together Plan
On August 4th, 2020, the Alameda County Board of Supervisors approved the "Home Together Plan" to guide the County's next steps and future investments in addressing homelessness.
The Home Together Plan is informed by a comprehensive needs analysis of the countywide homelessness response system, and months-long collaborative effort with homeless service and housing providers, County agencies and regional organizations. The plan makes recommendations for addressing homelessness in Alameda County through new investments and system improvements.
Read the Home Together Plan here (PDF - 0.4 MB)
Homeless Point-In-Time Count Report
The Point-In-Time Count of individuals and families experiencing homelessness records the number of people staying in shelters and transitional housing on a given night in late January each year and estimates the number of people who are unsheltered, living outdoors on that same night every two years. For additional information visit https://everyonehome.org/main/continuum-ofcare/everyone-counts/.
Homeless Action Plans, 2018-2021
Homelessness Action Plan 2018-2021
This Three-Year Homelessness Action Plan sets forth a plan for Alameda County to invest $340 million between 2018 and 2021 toward addressing homelessness. The new initiatives detailed in the Plan focus on County services and infrastructure and include $90 million in one-time funding, which will result in over 3,000 individuals/households obtaining or maintaining housing over the next three years.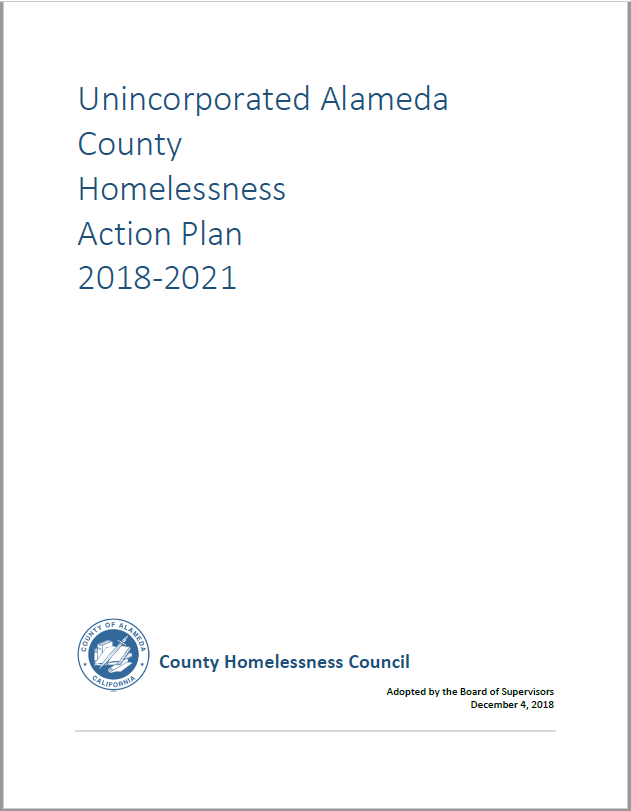 Unincorporated Alameda County Homelessness Action Plan 2018-21
The Unincorporated Alameda County Homelessness Action Plan builds upon the Homelessness Action Plan and focuses on reducing the number of people experiencing homelessness in the Unincorporated Area, meeting the immediate needs of those experiencing homelessness and linking them to additional services and resources, and improving the effectiveness and coordination of services. This Plan details an over $10.5 million investment of existing and one-time funds for specific homelessness programs in the Unincorporated Area.