Eliminate Homelessness
Alameda County has set ambitious targets for 2026 – to ensure the availability of diverse and affordable housing for all residents with the goal of eliminating homelessness in Alameda County. These 10x goals are part of the County's Vision 2026.
In response to the growing housing crisis, the County will deepen our investment and build on the work already happening to strengthen partnerships with local cities and other stakeholders; maximize the Measure A1 Housing Bond; and leverage new funding to address homelessness and support affordable housing in our communities. The Alameda County Homelessness Action Plan 2018-21 sets forth a plan for the County to invest approximately $340 million over the next three years toward the goal of ending homelessness in Alameda County.
NEWS
Alameda County Leaders Meet to Address Homelessness Crisis
The Alameda County Board of Supervisors convened an historic meeting of regional leaders to discuss the deepending homelessness problem and to promote increased collaboration. View complete meeting materials here.
Press Release...
Alameda County Commits More than $125 Million in Measure A1 Bond Funds to Affordable Housing Projects
The Alameda County Board of Supervisors commits more than $125 million in voter-approved bond funds to support affordable housing, including units dedicated to homeless individuals, across the County.
Board Letter...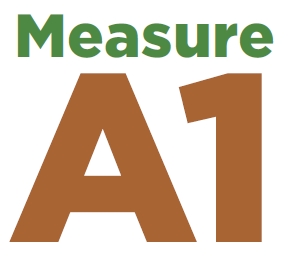 Affordable Housing Bond
The Measure A1 Affordable Housing General Obligation Bond program was approved by over 70% of voters in November 2016 and will provide up to $580 million for the creation and protection of affordable housing options for low-income, vulnerable populations. Measure A1 provides significant new opportunities to assist renters, new homeowners, and residents at risk of losing their homes. As of February 2019, $245 million in Measure A1 commitment had leveraged over $1.5 billion to support over 2,400 new affordable units in Alameda County.
Learn more...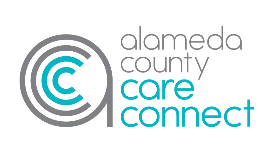 Alameda County Care Connect
In 2016, Alameda County received a $140 million award across five years from the California Department of Healthcare Services to implement a Whole Person Care Pilot to improve care for residents who face the most difficult combination of physical health, mental health, and housing challenges. Alameda County Care Connect funds Housing Resource Centers, housing navigation and counseling services, legal assistance, and other supports to help homeless individuals find housing.
Learn more...

Health Care for the Homeless
Alameda County Health Care for the Homeless coordinates a network of health centers and community-based organizations to increase access and improve care for people experiencing homelessness. Current services include comprehensive primary care with integrated behavioral health at five sites throughout Alameda County, urgent care at shelters and on the streets, substance use treatment, dental care, and case management.
Learn more...
* Black and white photo used in the banner courtesy of local photographer Stephen Texeira.