Home Together: Local Solutions for Homelessness
Finding solutions to homelessness is a top priority for Alameda County residents. In our county over 8,000 people experience homelessness every night, and, although significant, existing resources are not sufficient to address the current scale of the problem.
On August 4th, 2020, the Alameda County Board of Supervisors approved the "Home Together Plan" to guide the County's next steps and future investments in addressing homelessness. The Home Together Plan is informed by a comprehensive needs analysis of the countywide homelessness response system, and months-long collaborative effort with homeless service and housing providers, County agencies and regional organizations. The plan makes recommendations for addressing homelessness in Alameda County through new investments and system improvements.
The solutions to homelessness detailed in the Home Together Plan will reduce inequities and serve a broad range of Alameda County residents at risk of and currently experiencing homelessness, including families, veterans, seniors, people with disabilities and those most at risk of becoming homeless.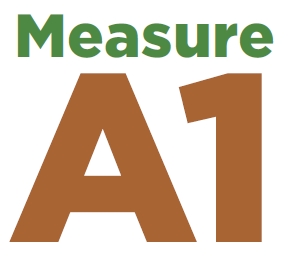 Measure A1
The Measure A1 Affordable Housing General Obligation Bond program was approved by over 70% of voters in November 2016 and is being used to provide up to $580 million for the creation and protection of affordable housing options for Alameda County residents who need it most. Measure A1 provides significant new opportunities to assist renters, new homeowners, and those at risk of losing their homes. As of February 2019, $245 million in Measure A1 commitment had leveraged over $1.5 billion to support over 2,400 new affordable units in Alameda County
Additional information about Measure A1 can be via Alameda County's Community Development Agency.
Homeless Housing, Assistance and Prevention Program (HHAP)
The Homeless Housing, Assistance and Prevention Program (HHAP) is a $650 million block grant program designed to support regional coordination and expand or develop local capacity to address immediate homelessness challenges throughout the state of California. Funds are focused on moving homeless individuals and families into permanent housing and ensuring those individuals and families maintain their permanent housing.
Homeless Emergency Aid Program (HEAP)
In 2018 SB 850 established HEAP, a $500 million block grant program designed to provide direct assistance to cities and counties to address the homelessness crisis throughout California.
No Place Like Home
In 2018 California voters passed No Place Like Home, a $2 billion statewide bond program operated by California Housing and Community Development to create more supportive housing units throughout the state for homeless individuals and families struggling with a serious mental illness.
The Alameda County Community Health Record (CHR) is an electronic record application that will summarize curated information from different organizations involved in consumer care. Qualified care coordinators and physicians will be able to access curated consumer information from multiple providers to coordinate care across organizations and have the ability to leverage consumer information to deliver the right care, at the right time, in the right place. Information from multiple providers including: physical health (inpatient, emergency departments, outpatient, primary care), mental health, housing resource centers, and social services can be used to coordinate care across organizations. Consumers will receive more efficient and effective care by allowing providers to share information that improves outcomes and accelerates the delivery of services.
For questions, please email CareConnectHelp@acgov.org or call 510-618-1997