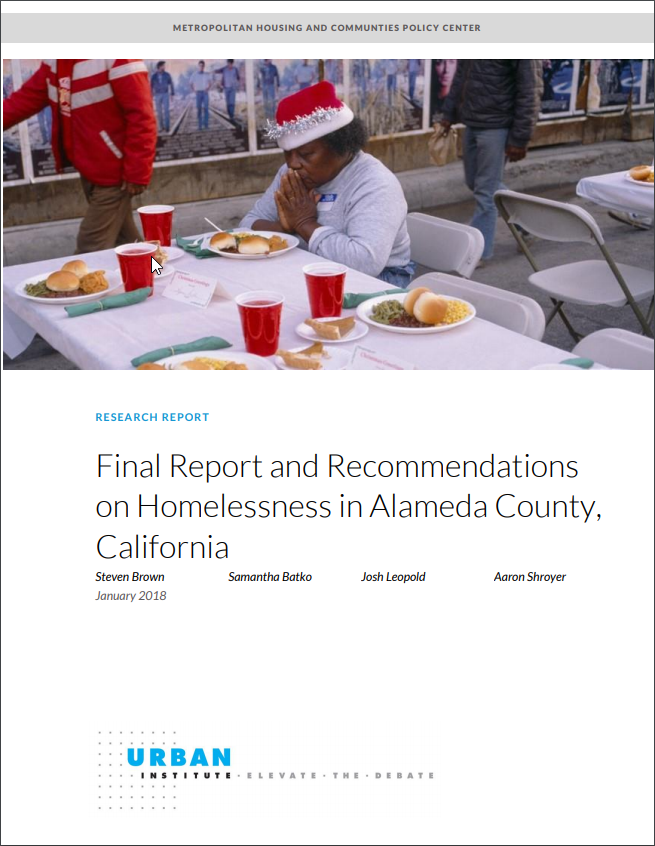 Final Report and Recommendations on Homelessness
This report presents the findings from Urban Institute's analysis of homelessness in Alameda County. The methods included analysis of publicly available data and reports, surveys of city employees and local service providers, and interviews with County agency staff. The report summarizes recent trends in homelessness in Alameda County and the causes of the increase in unsheltered homelessness.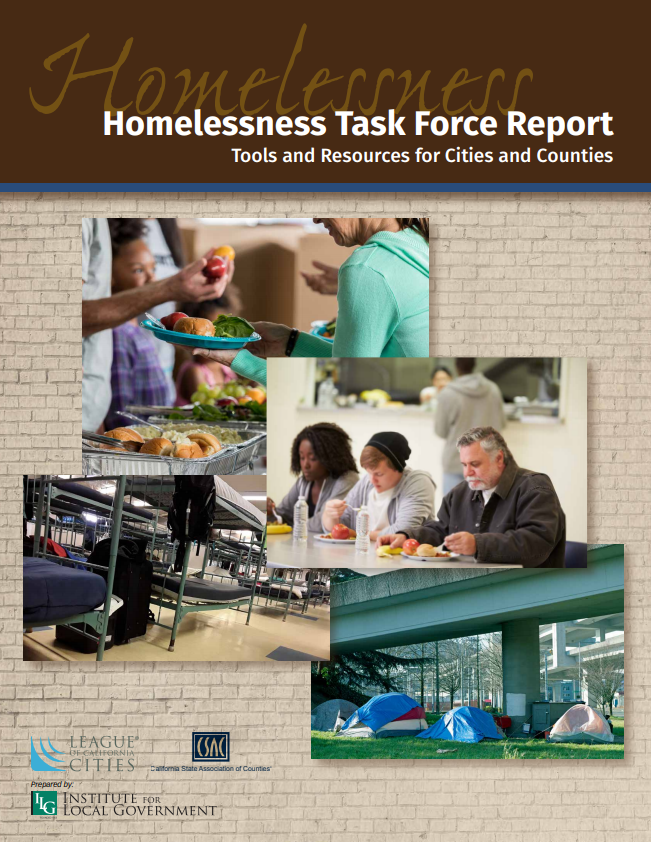 Homelessness Task Force Report
This report provides practical tools for cities and counties in California to use in addressing homelessness in their communities. It offers details on how to create a homelessness plan, identify resources and funding for homelessness and build support in communities to address homelessness.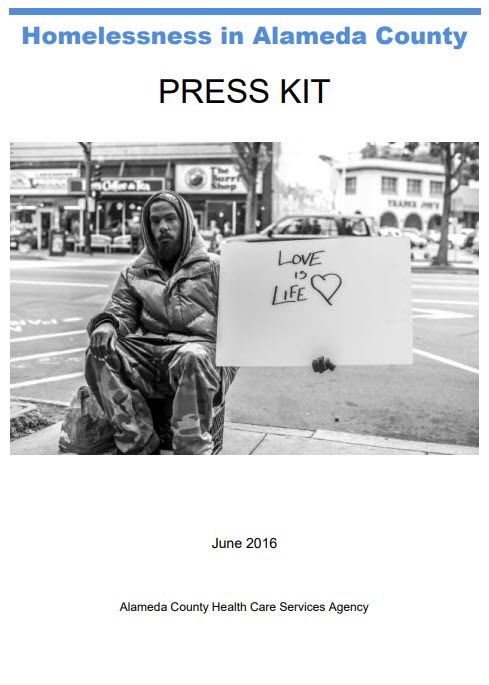 Overview of Homeless in Alameda County
This press kit, prepared in June 2016, provides statistics and anecdotes that describe the state of homelessness in Alameda County. The report also addresses causes of homelessness and the County's approach to reducing homelessness. Direct service programs are listed as well as policy and structural initiatives such as coordinated entry, prioritized access to permanent supportive housing, and a proposed housing bond ballot measure.